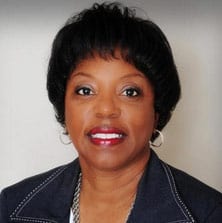 Mattie Young was born and raised in Fort Myers, Florida. She graduated from North Fort Myers High School, and has held several positions in the same school system where she received her education. She received her Bachelor's Degree in Criminology from Florida State University in 1974.
She began her career in Criminology with the Department of Corrections, at the Desoto Correctional Institution (Arcadia, FL.), as a teacher. From 1975-1978, she was employed with the former Department of Health and Rehabilitative Services (HRS), where she worked as an Intake Counselor, probation and parole officer, and Child Protective Investigator. During her employment with HRS, she continued her education to pursue graduate education certifications in school social work, K-12, and elementary education, at the University of South Florida.
After obtaining employment with the School District of Lee County (1978), she worked as a school social worker for 10 years, while she earned her Masters degree in Supervision and Administration from Nova University, Fort Lauderdale, Florida in 1987.
Currently, Mattie Young is the Student Welfare and Attendance Program Coordinator for the School District of Lee County (since 1991), where she is responsible for program planning, and management. She was selected by the Florida Association of School Social Workers (FASSW) as the 2005 Administrator of the Year, and honored at the State Annual Conference in Duval County, Jacksonville, Florida.
In 2007, she graduated from the Southwest Florida School of Floral Design, Lake Worth, Florida, after receiving her certification as a Floral Designer. She works part-time at Veronica Shoemaker Florist Flower and Gift Shop.
Mrs. Young is actively involved in numerous professional, civic, social, and community organizations. As a member of Theta Nu Omega Chapter of Alpha Kappa Alpha Sorority, she serves as the President of the Floral Hamilton Roberts Non-Profit Organization. She is also a board member of the Dunbar Housing Association, Dunbar Improvement Association, Source of Light and Hope, Florida State School Social Worker's Association, Florida State Florists' Association, and Lee County Homeless Coalition.
Mrs. Young is married to Luther George Young, and they have one son, Luther "Jarvis", and a daughter Veronica Alexandria Young.