Community Supportive Services
HACFM is equipped with a Community Supportive Services Department. The mission of this Department is to provide services that create an environment fostered toward families becoming economically self-sufficient.
The Community Supportive Services (CSS) Center is a one stop shop that provides resources like Financial Literacy, English As A Second Language, Job Training, Basic Computer Training, General Education Development (GED), and much more.
We seek involvement from the highest-quality organizations to provide additional services and resources to our residents. Information pertaining to Housing Authority partnerships, services and resources can be found on HACFM's Resident Resources page.
The Housing Authority of the City of Fort Myers would like more of our residents to become self-sufficient homeowners. We proudly support resident's transition to independence with the following programs:
Through our Senior Services Coordinator (SSC), HACFM also provides case management and outreach services for our senior and individuals with disabilities who are age 55 or older. The SSC works closely with local no-profits, community and faith-based organizations, and health providers (Family Health Centers, HOPE Healthcare, Sunset Home Health Services, Senior Friendship Centers, etc.) to provide in-home healthcare, preventative care, and chronic disease management services in an effort to assist and aid seniors desiring to live independently in their homes. The SSC also aids with coordinating medical appointments, assisting with Harry Chapin Care and Share application (must be 60 years old), LIHEAP application, Medicaid/Medicare eligibility applications, Food Stamp applications, and recertification, transportation assistance, and socialization activities on and off-site.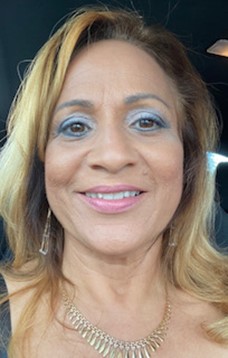 Ms. Leida Perez
Senior Supportive Services Coordinator
Ms. Leida Perez began working with the Housing Authority of the City of Fort Myers in 2021. She came from Puerto Rico in 1987 and graduated from the University of South Florida. Since then, has utilized her experience and skills working in community outreach. Ms. Perez has over 30 years of experience, and has worked for other agencies such as the Department of Children and Families. She looks forward to serving the Seniors at the Authority, so they can continue to live independantly in their community.
Ph: (239) 332-3825
Email:
The HACFM Community Supportive Services Computer Lab formally known as the Neighborhood Network Center (NNC) has been in operation since September 2004. The CSS computer lab continues to be a leading resource center for public housing residents. The computer lab has become our major "place based" center that provides computer access to public housing residents with 12 computers, printer, and internet access. Resources and services are available to meet the human services needs which includes, basic computer training, assist with seeking employment, resume writing, G.E.D Self Pace Program, Adult Basic Literacy Training-by referral, self-paced typing tutorial, and Florida Access. The CSS computer lab resources are available to the community at large.
Tenant Portal
Pay rent online, submit maintenance requests, change requests, pest control and more.
Visit Tenant Portal
Resident Councils
The Resident Council Association is an organization made up of residents working together to help make a better life for everyone.
About Resident Councils