Resident Opportunities for Self Sufficiency Grant Program (ROSS)
The ROSS program works to enhance quality of life by connecting residents to services and activities that enable participants to age/remain in place; and avoid more costly forms of care, such as nursing homes or other institutional facilities.
Any resident of Public Housing residing in Southward Village or Renaissance Preserve properties.
Through needs assessments, case management, and referrals to community- and web-based services, ROSS helps each participant advance towards their employment, educational, financial and health goals with personalized strategies that best fit their needs, priorities, and interests.
Members of the ROSS program work one-on-one with case managers to ensure progress toward economic independence, housing self-sufficiency, and increased earned income.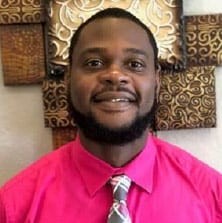 Rasheed Golden
ROSS Coordinator
Rasheed Golden  currently works with Urban Strategies. He is a A native of Ft. Myers, that began his journey with the HACFM an event planner, moved to property management, and now is working with Urban Strategies, Inc (USI) delivering ROSS Coordination Services. 
Mr. Golden is the (USI) Resident Opportunity for Self – Sufficiency Coordinator.  In his role, he leads the CSS social-service program coordination for the public housing families living in Southward Village and Renaissance Family.  As the ROSS Coordinator, he is responsible for developing a robust service partnership network for HACFM and USI clients residing in the City of Fort Myers.  ROSS Coordinators are critical in ensuring clients have direct access to local social-service programming.  Mr. Golden's primary focus is enhancing the programming offered to PH clients.
Ph: (941) 777-3038
Email: 
Community Supportive Services
Tenant Portal
Pay rent online, submit maintenance requests, change requests, pest control and more.
Visit Tenant Portal