"Changing Lives
through the Power of Work"
Jobs Plus is a U.S. Department of Housing and Urban Development (HUD) grant-funded program.
Jobs Plus is a self-sufficiency resource designed to support Housing Authority of the City of Fort Myers (HACFM) residents living in the Renaissance Preserve and Horizons Apartment communities.   
Jobs Plus services are provided to adults residing at Renaissance Preserve and Horizons Apartments.
The Housing Authority of the City of Fort Myers (HACFM) Jobs-Plus Initiative addresses employment needs among public housing residents by incentivizing and enabling employment through income disregards for working families and services designed to support job readiness and retention. Jobs-Plus works one-on-one with residents, to guide them through the employment process and provide continuous support as residents achieve employment related goals.
Through Jobs-Plus, residents will connect with supportive services such as transportation, childcare, health care, job training programs and other services that support continuous employment. With the assistance of the Jobs Plus team, residents will secure meaningful employment, achieve employment related goals, increase earnings, and build wealth! Jobs-Plus moves you from job seeker to job finder!
The Jobs Plus Program Team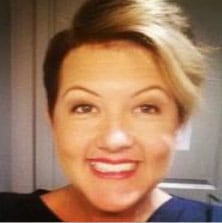 Shannon Lane,
Director of Jobs Plus
Shannon Lane Joined HACFM in July of 2020. A native Floridian, born in Okeechobee, Shannon has spent the last twenty years serving youth and families throughout south Florida communities. As the Director of Jobs Plus, she provides oversight of the newly launched Jobs Plus Initiative including case management, job development, career trainings, community partners and more!
"I believe the Jobs Plus initiative is the key for economic opportunity to our residents and gives them the chance to unlock the door to the future they desire. It is my hope that the collective resources provided to residents through the Jobs Plus initiative will help residents identify their passions and set their course for success; assist our working residents to increase their earnings and start saving; remove barriers to work for adults trying to re-enter the workforce; and most importantly celebrate and support each of our residents in their path to self-sufficiency." ~ Shannon Lane
Ph: (239) 344-3238
Email:
Community Supportive Services
Tenant Portal
Pay rent online, submit maintenance requests, change requests, pest control and more.
Visit Tenant Portal