"Changing Lives
through the Power of Work"
Jobs Plus is a U.S. Department of Housing and Urban Development (HUD) grant-funded program.
Jobs Plus is a self-sufficiency resource designed to support Housing Authority of the City of Fort Myers (HACFM) residents living in the Renaissance Preserve and Horizons Apartment communities.   
Jobs Plus services are provided to adults residing at Renaissance Preserve and Horizons Apartments.
The Housing Authority of the City of Fort Myers (HACFM) Jobs-Plus Initiative addresses employment needs among public housing residents by incentivizing and enabling employment through income disregards for working families and services designed to support job readiness and retention. Jobs-Plus works one-on-one with residents, to guide them through the employment process and provide continuous support as residents achieve employment related goals.
Through Jobs-Plus, residents will connect with supportive services such as transportation, childcare, health care, job training programs and other services that support continuous employment. With the assistance of the Jobs Plus team, residents will secure meaningful employment, achieve employment related goals, increase earnings, and build wealth! Jobs-Plus moves you from job seeker to job finder!
The Jobs Plus Program Team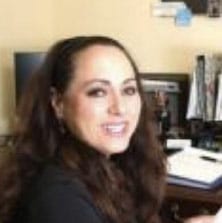 Christine Welton,
Director of Jobs Plus
Christine Welton joined HACFM in February of 2020. She has 15 years of Experience in Client Services and community outreach.
"I am looking forward to the opportunity to utilize my skills and experience from working and living in Southwest Florida for the last thirty years. My experience will help Jobs Plus participants to navigate services and opportunities which will lead them to self sufficiency" ~ Christine Welton    
Ph: (239) 344-3825
Email: 
Community Supportive Services
Tenant Portal
Pay rent online, submit maintenance requests, change requests, pest control and more.
Visit Tenant Portal