The Low-Income Public Housing Program (LIPH) is a national rental assistance program funded and monitored by the Department of Housing and Urban Development (HUD). Its purpose is to provide decent and safe rental housing for eligible low-income families.
Participants in LIPH program may rent an apartment owned and managed by the Housing Authority City of Fort Myers. Tenants pay rent directly to the Housing Authority and may choose to pay either an income-based rent (which is equal to approximately 30% of their household income) or a fixed flat rent which is like market rent.
When applying:
Applications are only accepted for those housing developments and bedroom sizes, with open wait lists. To see what developments, have an open Public Housing Wait List, please visit the applicant portal.
Each housing development has its own separate application. Make sure you select the application that corresponds with the housing development you are applying for.
Application Changes:
It is very important that all applicants report any change in household composition, address change, income change or any other change promptly within ten (10) days of the change by completing a client update form.
HACFM Community-Based Housing Properties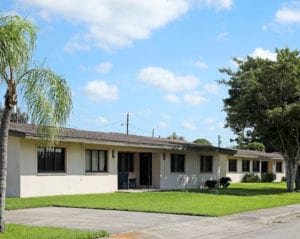 Southward Village (200 units)
2990 Edison Avenue
Fort Myers, FL 33916 (Southward Village map)
Email this propertySouthward Village
Office: (239) 332-6635 or 6663
Fax: (239) 461-3707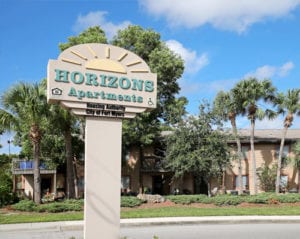 Horizons Apartments (170 Units)
5360 Summerlin Road
Fort Myers, FL 33919 (Horizons Apartments map)
Email this propertyHorizons Apartments
Office: (239) 936-6760
Fax: (239) 936-6761

Bonair Towers (101 Units – Senior)
1915 Halgrim Avenue
Fort Myers, FL 33901 (Bonair Towers map)
Email this property Bonair Towers
Office: (239) 278-7268
Fax: (239) 275-5437

Royal Palm Towers (101 Units – Senior)
2424 Edwards Drive
Fort Myers, FL 33901 (Royal Palm Towers map)
Email this property Royal Palm Towers
Office: (239) 332-6162
Fax: (239) 461-3709
Additional Housing Options
Affordable Housing
Southwest Florida Affordable Housing Choice Foundation, Inc. offers affordable housing in communities near convenient shopping areas, hospitals, and schools
Affordable Housing Information
Housing Choice Voucher Program
The Housing Authority of the City of Fort Myers administers Housing Choice Voucher Program assistance for the Lee County area. This program is federally subsidized and funded by HUD to afford low income families the opportunity to live in decent safe and sanitary housing at an affordable rate.
Voucher Program Information