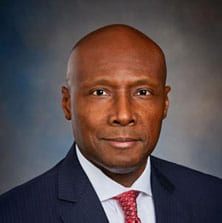 The Housing Authority of the City of Fort Myers has appointed Richard Fain to its Board of Commissioners.
Appointed by the Mayor of the City of Fort Myers, the board serves as the governing officers of HACFM. Through formal adoption of policy, they ensure the authority's purpose and accompanying responsibilities are carried out in as efficient and economical a manner as possible. The seven board members volunteer their services to the authority. Commissioners ensure the authority operates within the law and according to the U.S. Department of Housing and Urban Development regulations.
A Fort Myers native, Fain is a commercial lender and senior vice president of Lake Michigan Credit Union and has 24 years of banking experience. He grew up in the City of Fort Myers' Dunbar community and after graduating from North Fort Myers High School, Fain attended the University of Florida on an academic sports scholarship, played four years for the Gators football team and graduated with a bachelor's degree in Exercise and Sport Sciences. He then went on to play professionally in the NFL for the Cincinnati Bengals, Phoenix Cardinals and Chicago Bears. He is a Dale Carnegie graduate of Effective Communications and Human Relations and has completed Omega Commercial Credit Training.
Fain has served as a board member for the Boys & Girls Clubs of Lee County and as Board Chairman for AMIkids Southwest Florida.